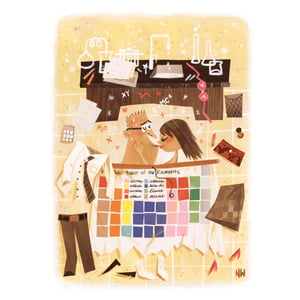 $

40.00
"Talk Science To Me" is a limited edition signed and numbered print by artist Nate Wragg. The original piece was featured in the newly released book "The Ancient Book of Sex and Science" as well as being exhibited in Los Angeles at GALLERY NUCLEUS in the Ancient Book of Sex and Science gallery showcase. The original has sold and is no longer availiable. This print is a limited edition of (99) signed.
Printing Method : Giclee
Paper type : Velvet Fine Art
Size : (H) 14.5" x (W) 11"