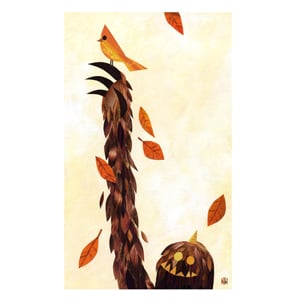 $

30.00
"Best Friends" is a signed print showcasing Sasquatch and his very best friend Stanley. The original painting was featured in a gallery exhibition in Los Angeles at Gallery Nucleus. It was painted with acrylic paint and paper collage. The original has sold and is no longer available. This print is signed by the artist.
Print Method: Giclee
Paper Type: Velvet Fine Art
Size: (H) 14.25" x (W) 8.5"